Positions Vacant
Please contact aifst@aifst.com.au about job ad listings. Our job ad package includes website listing and profiling across the AIFST digital platforms, ensuring an effective spend for your recruitment budget.
General Manager. Dairy Industry Association of Australia (DIAA). Location - Werribee, VIC
Posted on: 20/09/2021
About DIAA:
The DIAA is a professional association representing individuals working in the dairy product manufacturing industry as well as suppliers to the dairy manufacturing sector. The DIAA promotes excellence in the Australian dairy industry by providing a forum for communication, continuing education, professional growth, recognition and fellowship for all members, sectors and participant organisations involved with the dairy manufacturing industry.
About the Role
The General Manager will report to the DIAA Board, fulfilling the duties of the Company Secretary, be responsible for leading a small, highly experienced National Office team as well as liaising with State Committees, to ensure the delivery of activities and services to members across Australia. This is an exciting, hands-on role, offered on a part-time contractor basis with variable, flexible hours.
Duties include:
Lead the National Office team to ensure the operations of the Association are consistent with the DIAA constitution, policies, procedures and Board objectives
Act in the role of Secretary of the Association as required under the DIAA Constitution and as required by ASIC regulations and requirements
Arrange quarterly Board meetings of the Association, including preparing/collating and distribution of Board documents
Ensure that all ASIC reporting requirements are met, including completion and lodgement of the annual financial statement, Directors and auditor reports
Develop, implement and maintain budgetary/financial and resource allocation plans
Developing and implementing member retention strategies
Liaise with and support State Committees as required
Assist with the organisation and delivery of high quality events across all states of Australia
Ensure that the Association remains focused on delivering high quality services and value to its members
To be successful you will have:
Exceptional leaderships skills developed at a GM, CEO or senior-management level, including experience interacting with Directors of a Board
Experience in the food industry is a distinct advantage
Skills and experience in planning, budgeting, people development, organising and implementing business strategies, such as those required for member retention
Experience working with not-for-profit, volunteer-based organisations is an advantage
Experience as a Company Secretary or with company ASIC compliance requirements desired but not essential
Strong communication and collaboration skills, with a demonstrated ability to proactively engage with and influence key stakeholders
A collaborative leadership style with a demonstrated ability to engender effective teamwork from a diverse group of individuals and committees
Strong financial literacy and the ability to interpret, manage and report on financial information
A willingness and demonstrated ability to operate as a hands-on leader and roll up your sleeves where necessary
How to apply:
Applications for the role should be emailed to jobs@diaa.asn.au
You can also find this job on LinkedIn: https://www.linkedin.com/jobs/view/2725098103/?refId=AygcmhYVTHyfWXSygYvSMg%3D%3D
Food Technologist. ProForm Foods. Location - Mount Kuring-gai, NSW
Posted on: 14/09/2021
About us:
Proform Foods is a leading plant-based food technology supplier of structured protein and producer of high moisture texturised protein products. Our plant-based journey commenced over 15 years ago with a joint project between ProForm and the CSIRO. Since then ProForm has continued to invest and develop world leading plant-based technology which includes patented proprietary technology, full scale production capability and a range of plant-based products.
Who we are looking for:
For success in this role, you will need dedication and enthusiasm partnered with the desire to lean and develop. We are a small but growing team and each team member needs the right attitude. We are looking for team players, people who are able to show initiative and those that are willing to work in a fast paced, ambiguous environment.
About role:
An exciting opportunity has become available within our research and development team for a qualified food tech. We are looking for a skilled specialist with proven experience in the food industry to join our Mount Kuring-gai team. Reporting to the Innovation Manager you will be a pivotal member of the team in developing new products and improving existing products.
Some of the day to day responsibilities are:
Apply scientific and engineering principles in research, development, production technology, quality control, packaging, processing, and utilisation of foods
Conducts basic research, and new product research
Develops new and improved methods and systems for food processing, production, quality control, packaging, and distribution.
Reviewing methods to improve quality of foods
Developing food standards
Testing of new products in test kitchen and developing specific processing methods
Skills and Experience:
Tertiary qualifications in Food Science or equivalent
Minimum 2 years experience in a similar role within the food industry
Motivated, self driven to strive for excellence
Experience within chilled food, meat and/or plant-based protein will be highly regarded.
How to apply
Interested candidates, please contact Kylie Thomas (our HR Specialist) by email on kthomas@dreamstonehr.com.au
Senior R&D Technologist. Location- Murarrie, Brisbane.
Posted on: 05/09/2021
About Us:
Kerry offers the industry's largest portfolio of Taste & Nutrition Systems and Functional Ingredients & Actives, serving the Global Food, Beverage and Pharmaceutical industries. We work with the world's top Retailers and Manufacturing companies to produce some of the best private-label products and tailored Food & Beverage solutions on the market. We also work with the leading Food Service chains helping to deliver appetizing, relevant and innovative custom solutions, using our expertise in new product development, production and commercialization.
Founded in 1972 in Co. Kerry, Ireland, the Kerry Group has annualised sales in excess of €7 Billion and supplies over 18,000 food ingredients and flavour products to customers in more than 140 countries worldwide. We have established over 150 manufacturing sites, operate in over 30 countries, and employ 25,000 people worldwide.
Kerry has been present in the Asia-Pacific region since 1997 and has grown its business to become a supplier of choice for our regional and local customers. With over 4,500 employees across the Asia-Pacific, Middle East & Africa
(APMEA), Kerry has many exciting opportunities at our many Development & Application Centres, Sales Offices and Manufacturing sites. Spread over 18 countries – and growing – Kerry plays a large role in supplying food & beverage solutions to this diverse region.
Our Values: Courage | Ownership | Inclusiveness | Open-Mindedness | Enterprising Spirit
About the Role
Reporting To: R&D Director, SSD (Soups, Sauces & Dressings)
Key Responsibilities:
Qualifications & Competencies:
Degree in Food Technology, Food Science or Applied Science with at least 3 - 5 years' experience in Wet Culinary raw materials, formulation, processing, and packing
Resilient, confident, able to work under pressure in a fast-paced environment
Flexible, adaptable, with capacity to navigate change and ambiguity
Customer-focused, with demonstrated energy, drive and commitment
Builds partnerships based on trust and integrity, collaborates to maximise value from cross-functional working
Self-aware, seeks feedback, open to ideas from others
How to apply:
Interested candidates, please contact Manju Vijayan (Senior Talent Acquisition Specialist - APMEA) by phone (+65 8113 6802) or email (manju.vijayan@kerry.com)
Beverage Application Technologist III. Location - Melbourne.
Posted on: 01/09/2021
About Us:
Sensient Technologies Corporation is a leading global manufacturer and marketer of colors, flavors, and fragrances. Sensient employs advanced technologies at facilities around the world to develop specialty food and beverage systems, cosmetic and pharmaceutical systems, inkjet and specialty inks and colors, and other specialty and fine chemicals. The Company's customers include major international manufacturers representing most of the world's best‐known brands. Sensient is headquartered in Milwaukee, Wisconsin.
As a dynamic and diversified global leader, we offer an excellent salary and comprehensive benefits package. For more information, visit our website at http://www.sensient.com
About the Role:
Drive application development and innovative formulation, process and evaluation in the beverage category to support continued growth of Sensient. Work as part of an Australian team with responsibilities for providing solutions to customers in all type of dairy, non-alcoholic and alcoholic beverage applications.
Essential Duties & Responsibilities:
Lead, plan and track all phases of the product life cycle

Work on new product ideas and customer requirements

Report on how new product ideas could solve more complex problems

Work closely with cross functional teams to ensure alignment of objectives and development of suitable methodologies

Develop solutions for projects, including the ability to diagnose issues and troubleshoot and communicate the results to customers.

Provide training and guidance in beverage related product development.

Develop and institute programs directed toward the development of new products or line extension of existing ones with focus on natural colors, flavours and formulation ingredients.

Innovation, development and preparation of prototypes for presentation to key customers.

Direct interaction and technical information exchange with other Sensient business units including Color and Flavour.

Support Sales staff and travel with them to call on clients and prospects.

Responsible to constantly seek improved ways and methods to better serve customers, external and internal.
Education & Experience Required:
Bachelor's or Master's degree in general science, food science or equivalent education.
7 years of minimum experience required.
10 years of industry experience and management experience preferred.
Skills & Abilities:
Work independently with minimal supervision.
Ability to prioritize projects based on customer needs and timing.
Strong interpersonal, analytical, and communication skills.
Ability to react to client requirements, analyze opportunities and problems, and initiate/provide creative solutions.
Ability to organize and set priorities and to effectively communicate with internal and external clients.
Ability to interact face to face with food and beverage customers is of paramount importance.
Experience in the development of emulsions would be advantageous.
Manufacturing experience, knowledge and/or experience with food and beverage specialty ingredients ‐ sweeteners, functional additives would be a plus.
Competencies:

Execution/Results Driven
Develops Self & Others
Customer Focus
Collaboration
Know Your Business
Entrepreneurial (Creativity/Leading Change/Innovation)
Time Management
Analytical Thinking
Learning Agility
Quality Focus
Initiating Action
Working Environment/Physical Demands:
Work is in a professional office and laboratory environment.
Periodical exposure to manufacturing plant conditions.
Time Management
Analytical Thinking
Learning Agility
Quality Focus
Initiating Action
How to apply:
Please apply via https://eour.fa.us2.oraclecloud.com/hcmUI/CandidateExperience/en/sites/CX/job/892/?utm_medium=jobshare
Graduate Food Technologist. Location - Gold Coast Queensland
About Us:
Amazonia is a leading global health & wellness company based on the Gold Coast. An innovator in the health industry, Amazonia is a plant-based business that boasts brands such as Frozen Super Foods Acai, Raw, RawFIT and Tender Jack under its umbrella of wellness.
We offer our people an energetic, achievement-focused workplace with plenty of purpose and a fantastic values-based culture. We're passionate and innovative, and we are always on the lookout for ways to not only be better but be sustainable in our efforts.
We value people (they are at the heart of everything that we do), authenticity (matters that affect health and the planet are important to us) and innovation (our passion to innovate is driven by our purpose to sustainably nourish people and protect our planet). If your values align with this ethos and you're excited to get behind  a purposeful brand  we would love to hear from you.
About the Role:
The opportunity to work on projects where you will put your theoretical learning into practice!! You'll be part of a dynamic Research & Development team who will be coaching you along the way as you interact with other departments such as Sales, marketing and manufacturing to maximise your exposure to our business. This position is for one year with the possibility of extension.
Best opportunity for the students close to graduation or recently graduated.
Roles & Responsibilities:
Preparing benchtop samples as per the requirement.
Assist R&D and Technical team from project inception to commercialization.
Assist with ingredient/product sampling, testing and analysis.
Assist the team with customer queries & Complaints.
Other tasks/duties as required by the business.
In order to be successful you will need:
University qualification in Food Science or related discipline.
Understanding of FSANZ, TGA, HACCP and GMP.
Analytical, problem solving and investigative skills.
Sound, clear and concise written and verbal communication.
Energy, enthusiasm, positive can-do attitude to all work.
Intermediate computer literacy – Excel, Word, Outlook
How to apply:
Interested candidate can forward their resume & cover letter to hr@amazonia.com.au.
Food Safety Compliance Officer - Location - Canning Vale WA
We are Quality Produce International

We are passionate about the storage and distribution of high quality, safe fresh produce.
Located in Market City, Canning Vale WA, we have an exciting opportunity for a highly motivated food technologist to join the quality assurance team on a fulltime basis.
Key Responsibilities

Advocate and encourage a supportive and positive food safety and quality culture.
Maintain, review and update the Food Safety and Quality Management System inclusive of HACCP Plan and prerequisite programs.
Ensure all verification activities are routinely conducted and produce sampling plans are adhered.
Interpret laboratory test results and communicate to stakeholders.
Liaise with approved suppliers to ensure compliance to produce specifications and requirements for approved supplier currency.
Support dedicated employee training program through induction of new team members and monitor ongoing compliance to GHP and GMP.
Contribute to the product development process with focus on labelling compliance.
Investigate system deviations and nonconformances with ensuing corrective action and root cause analysis.
Engage in crisis management to support continuous improvement.
Schedule and Chair HACCP Team meetings with progressive leadership.
Actively participate in maintaining accredited compliance through the internal and external auditing framework.
Maintain professional development and awareness of changes to legislation, GFSI standards, industry regulations and customer requirements.
Competency and Experience
Degree qualification in Food Science and Technology or related discipline is essential.

2 - 4 years experience in an agricultural or FMCG business is preferable.

Demonstrable knowledge of the Food Act 2008, FSANZ Food Standards Code and GFSI standards including SQF and Freshcare.

Competent in HACCP validation requirements, implementation, and system verification, with knowledge of the Codex Alimentarius.

Experience with both national and international retail supply chains is desirable, with understanding of specific standards such as HARPS.

Basic understanding of Occupational Health and Safety principles.

High level computer skills with proficiency in Microsoft Office and integration of ecommerce applications.
Skills and Attributes
Be positive. Be ready. Be engaged.

Uphold attention to detail with agility and dedication.

Be personable and reliable in a fast-paced environment, working both independently and collaboratively with the QA Manager.

Strong and adaptable communication skills that facilitate a cohesive environment and support horizontal linkage to achieve common goals.
The successful applicant will be rewarded with an attractive remuneration package negotiated based upon experience, with the opportunity to join an innovative, progressive, and reliable working environment.
You must have your own mode of transport and an Australian driver's license.
If you are ambitious, motivated and passionate about food safety, quality and fresh produce, please APPLY today.
Please apply via this link at Seek.
SENIOR SCIENTIST. Location - Auckland NZ

Who are we?
Thirsty work happens every day at Frucor Suntory – we are the distributor of some of New Zealand and Australia's most popular beverage brands after all.
We are committed to leading positive change in the trans-Tasman beverage market, protecting resources and nurturing communities. With approx 1,000 employees across New Zealand and Australia and part of a larger network of approx 40,000 employees within leading global beverage and food company Suntory, we are guided by the shared philosophy 'in harmony with people and nature' to ensure corporate responsibility and sustainability.
We make, market and distribute a range of fruit juices, fruit drinks, energy drinks, waters and soft drinks, many of which are household names throughout New Zealand and Australia. Our brands include the iconic 'V' energy drink, Fresh Up, Just Juice, h2go, Mizone, NZ Natural, Pepsi Max and Suntory BOSS Coffee.
The Challenge – Should you choose to accept it…
Based in our offices in Auckland, you will be reporting to the Scientific & Regulatory Affairs Manager and working closely with members of the RD&I team, your role will be to identify what the science and technical needs might be relevant for the future portfolio, and then designing the programmes to investigate and deliver.
In this role, you will be well connected into the the landscape of research that is relevant to our business, with strong connections with universities, the wider Suntory network and other potential partners. You will work closely with Regulatory Affairs where new materials or products require it, leading or working on projects and training Product Development in new technology being brought into Frucor.
Working with Suntory, you will actively scout and put ideas forward for the future portfolio plans or the annual proactives presentation.
Where do you fit in?
Here at Frucor Suntory, we don't take ourselves too seriously and like to have fun but we don't shy away from a challenge, and neither should you. A lot of what we look for is how you would align with our values 'Together', 'Go For It' and 'Make a Difference'.
To enable you to hit the ground running, we're looking for someone who brings:
PhD in Nutrition, Chemistry, Food Science or related area – this is essential to the role

Experience in Product Development

Creative and innovative mindset with a passion for food

Strong communication Skills

Strong connections with Academia

Beverage development experience is desirable
What is in it for you?
We offer a competitive base salary, flexible working hours, being based in modern offices with free onsite parking and complimentary fridges full of our great beverages onsite to keep you hydrated while you're working!
Working at Frucor Suntory isn't a job, it's a career. We support our people to be their best, and our learning and development opportunities are hard to beat. We share ideas, knowledge and expertise wherever we can to ensure our employees can flourish.
We're incredibly proud of our vibrant culture and our people, which makes Frucor Suntory a great place, and we're honoured to be recognised as a winner of the HRD NZ Employer of Choice Awards for 2020.
This is a fantastic opportunity for someone to join a great team and use their skills to influence our staff and customers. You will receive a high level of support to learn new skills and enhance your personal development.
At Frucor Suntory, we recognise that all life experiences equate to innovation. We welcome people of all cultural and ethnic backgrounds, disabilities, ages, life stages, all sexualities and all genders to apply to join the Frucor family. We are 100% proud of our people. We empower each other to go for it and make a difference. Come and work with us! Different together, we play and win as one team.
How do I apply?
If you're passionate about your career and seek a high growth environment, a strong team culture, career advancement and the opportunity to make a real difference to the company's on-going success, then this is the role for you!
Keen to join our team? Apply by submitting your CV & cover letter before end of day Sunday 1 August through our Careers page:
https://www.livehire.com/careers/frucorsuntory/job/6YQXR/WJZXYUTAC/senior-scientist
Please note that final applicants will need to undergo a Ministry of Justice security check & a pre-employment drug test.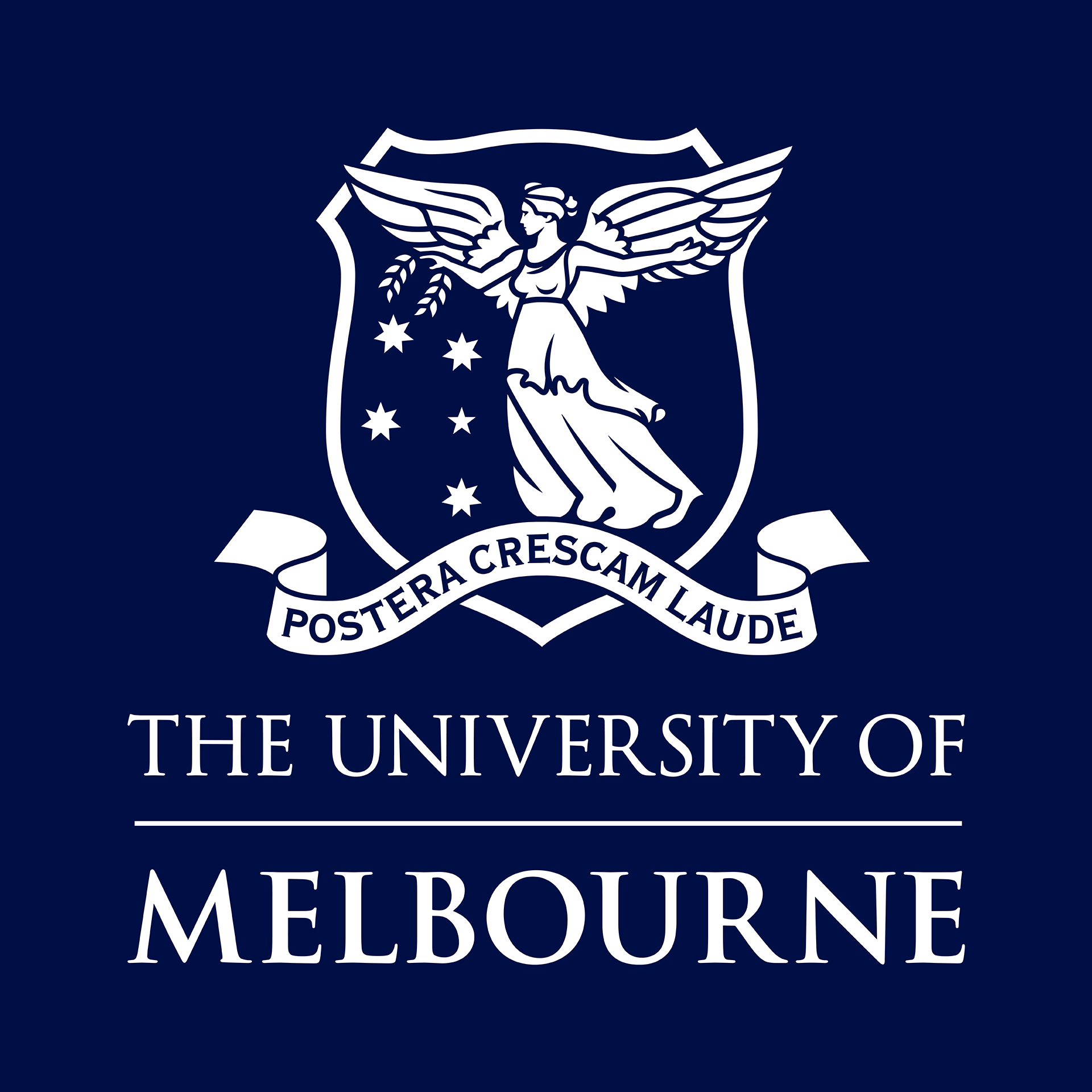 Lecturer in Food/Pharmaceutical Process Engineering - School of Chemical and Biomedical Engineering. Location - Melbourne
The University of Melbourne is consistently ranked among the leading universities in the world, we are globally engaged; comprehensive; research-intensive; and committed to responding to the major challenges of our time.
The Faculty of Engineering and Information Technology (FEIT) is strongly committed to supporting diversity and flexibility in the workplace. Improving the representation of women is necessary in our goal to innovate and to strengthen FEIT's reputation as a best-in-class centre of research.
About the Department of Chemical Engineering
We are a large Department with approximately 25 teaching and research staff, 30 full time research staff and around 90 PhD students.
Academic staff have been elected as Fellows of the Royal Society, the world's oldest scientific society, the Australian Academy of Science, and the Australian Academy of Technological Sciences and Engineering.
Industry Engagement is a key focus, and we carry out research projects based on deep collaborations with government and business and work with organisations that provide internship opportunities for our students. You'll find smart people, big problems, and plenty of chances to create a real difference in the world!
About the role:
As an aspiring leader in Chemical Engineering, this position will deliver teaching into graduate and undergraduate programs as well as build a world class, independent and well-funded research program in a field consistent with the department's research domains. The Lecturer will collaborate with key stakeholders internally within the department and the school and more broadly through external key industry and government agencies.
For this position we are looking for a candidate with a strong research profile that would enhance our Food and Pharmaceutical processing research domain. This could be in either of the following fields:
Food Engineering, including Industrial food processing
Pharmaceutical processing
About You:
Naturally you will be capable of demonstrating your prior record of achievement in the following:
degree in chemical engineering or a related discipline

PhD in engineering, applied science or a cognate discipline

track record of quality research in either food and/or pharmaceutical engineering, as evidenced by research publications in leading journals and conferences

demonstrated record of achieving the highest levels of scholarship in engineering and/or industrial processing research relative to opportunity

leading a research program in fundamental and/or applied areas with clear links to industrial challenges

teaching effectively across a broad range of subjects, including the capacity to develop and deliver high quality seminars, lectures and workshops with a focus on the student experience as well as contribute to other teaching activities

excellent oral and written communication skills.

building networks with industry partners and other researchers, both local and international working as part of a team.

working both independently and as part of a team in a professional and collegial manner, and to build rapport with all levels of staff within a diverse work environment
Additionally, it would be desirable (but not necessary) if you if you also had experience in relation to any of the following:
track record of engagement with industry and/or government

applying for, and securing, awards engagement with the community or media in the context of research or scholarship
You will be supported to pursue achievement in all four pillars of an academic career:
Research

Teaching and Learning

Engagement

Service and Leadership
What we offer you
We offer flexibility, whatever that may mean for you. Many of our benefit programs and onsite amenities are aimed at supporting you - including generous leave, child care subsidies, discounted parking, medical and health care. We offer extensive opportunities for personal and professional development, and we'll support you in doing what you love.
We seek to increase the diversity of our workforce and the representation of all members of our community that have been traditionally under-represented. If you're curious, motivated and ready to undertake a meaningful and rewarding role we're ready to meet you.
Apply via:
Online applications are preferred. Go to http://about.unimelb.edu.au/careers, select the relevant option ('Current Opportunities' or 'Jobs available to current staff'), then find the position by title or number.
Position no. 0053436
Contact for enquires only:
Professor Amanda Ellis
Email: amanda.ellis@unimelb.edu.au


Technical/Regulatory Affairs Officer - Essence Group. Location: Greenwich, Sydney
The Technical/Regulatory Affairs Officer reports directly to the Essence Head of Quality and is responsible for all Regulatory functionality of Essence Group and related companies. The objective of this role is to ensure that all formulations/products meet regulatory requirements and are accurately documented. The Technical/Regulatory Affairs Officer will also manage the Essence Group Standards Names List and Vendor Assurance Programme.
Click here to view the full position description
To apply for this position please send cover letter and your resume to Wayne.Rides@essencegp.com.au
Connell Australasia - Internal Sales Assistant. Location: Silverwater Sydney
Connell Australasia is part of a large US based international organisation head quartered in San Francisco that has a strong commitment to the Australasia market. Connell is the largest marketer and distributor of specialty chemicals and ingredients in the Asia-Pacific, with over 100 years of industry experience. In our extensive network across 48 locations in 18 countries, big-business resources meet small business agility. With our intimate market knowledge and our creative approach, we provide our business partners with unlimited opportunities to grow their businesses. Connell provides its customers with the highest calibre technical expertise and the most extensive network in Asia. The company's technical staff offers extensive international business experience and strong knowledge of local markets and cultures.
Great opportunity to join an inclusive, collaborative and growing global organisation

Become part of an ethical, values driven company who genuinely cares about their people and the greater communities we live in

An opportunity to work with a well-established, experienced and friendly team
Background to the role:
Due to strong sales growth and a customer centric focus, an opportunity has arisen in our internal sales team. We are currently seeking two suitably experienced individuals to join our internal sales team. Our successful candidates will be responsible for growing company business by identifying opportunities with new and existing customers and guiding those opportunities from concept to commercialisation. These permanent full-time positions will be based out of our modern Silverwater office in Sydney.
Some of your core duties will include (but not be limited to):
Working with your manager to develop and execute sales plan for target customers
Promote company's products and services to existing and new customers
Collaborate with R&D and Procurement teams
Meet or exceed sales growth, profitability, project pipeline and other business objectives
Maintain customer relationships by making regular calls and email communications and utilising our CRM platform.
Candidate attributes required:
Demonstrated previous experience in a similar role (preferably in same or similar industry)
Superior skills to build strong and positive relationships with external and internal customers
Excellent organisational, interpersonal, customer service and communication skills
An outgoing "can do" attitude, strong problem-solving abilities with a practical approach to work
Working for Connell, you will be paid a competitive salary (and participate in our bonus scheme), gain access to the Connell Academy and career growth opportunities. Technical qualifications (e.g. Bachelor of Business/Science) will be highly regarded but not mandatory.
To learn more about who we are and what we stand for, visit our website via: https://www.connellworld.com/about/purpose-mission-and-values/
Only candidates with permanent work rights within Australia need apply. Agency CVs will not be accepted for this position.
To apply send a cover letter and your resume to adriana.wynn@connellworld.com
At Connell diversity matters, and we practice a culture of inclusivity where employees feel valued, respected, and supported no matter their background. By making everyone and every voice matter, we create an environment where each individual's strengths are cultivated. Connell employees have an opportunity to be their best-selves and make a meaningful contribution – each and every day – to our customers and suppliers who depend on us, and to our colleagues we work with every day.

Memberships from $100 per year
Mentorships, webinars, complimentary magazine & newsletter, site tours, portal access & more!